caravan and motorhome Servicing In Hitchin
If you require Caravan and Motorhome Specialist Workshop for servicing, MOT, Repairs or Maintenance contact us today our Caravan and Motorhome workshop services offer over 40 years of experience. Our team are highly qualified and professional. Stevenage, Bedford, Luton, Milton Keynes.
If you require professional, experienced caravan and motorhome servicing in Hertfordshire, visit our specialist workshop today.
If your caravan or motorhome is damaged or suffering from wear and tear, contact our experts at Hitchin Leisure Servicing. We can provide you with a range of servicing and repair packages to bring a new lease of life to your caravan or motorhome. We cover the areas of Hertfordshire, Bedfordshire, Buckinghamshire and Cambridgeshire.

Caravan and Motorhome Repairs
If your caravan or motorhome needs repairing, we have over 40 years of experience within the industry. We have a purpose-built four-bay workshop and a dedicated, highly skilled team of engineers on hand. So whether your caravan or motorhome has been involved in an accident or requires wear and tear repairs, we will have it looking like new again.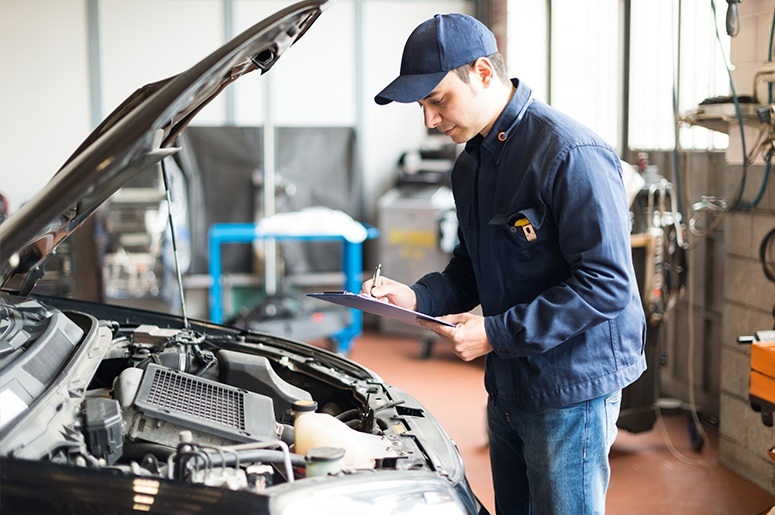 Motorhome MOT
To ensure your motorhome is safe to drive and roadworthy, it is required to have a full MOT once it reaches three years of age. An MOT is particularly essential due to the amount of time most motorhomes spend in storage and off the road compared with other vehicles. These long periods of inactivity can sometimes lead to issues with parts including the brakes and tyres.
We are fully qualified to carry out Mot's on Motorhomes. Our Mot checks are comprehensive, and you can contact us for any information you require regarding our Mot service.
Caravan and Motorhome Maintenance
All caravans and motorhomes require maintenance to ensure they run smoothly. We offer a full range of services to cover all your maintenance requirements. Our approved workshop will carry out any maintenance works required on your caravan or motorhome.
Regular servicing of your caravan or motorhome will pay off in the long run with more excellent reliability and improved resale value. We will carry out checks and maintenance on the braking system, electrical and gas items and much more.
Our workshop services
Our workshop is located centrally in Hitchin, easily accessible from from A505. The workshop is fully equipped with the latest equipment to carry out all repair and maintenance work on site, including, but not limited to:
Single axle caravan service
Twin axle caravan service
Motorhome habitation check
Oil and filter change
Mechanical motorhome service
Motorhome MOTs
Solar panels fitted
Reversing cameras fitted
Satellite systems fitted
Motor movers fitted
Damp/water ingress repairs
Accident damage repairs
The mechanical servicing of your motorhome is carried out on the engine and chassis of your motorhome at least every two years or at 30k intervals, whichever is the sooner.
We are extremely competitive on our costs for Motorhome habitation checks. Please call and contact one of our approved professional team, and they will be happy to discuss all coast and prices with you and give you the best quotes for any works required.
It usually takes approximately three hours to conduct at our workshop and includes over 50 checks; however, this timing can be longer for caravans. Our approved team will be happy to give you a more precise time. We will test, check and inspect the crucial aspects of your caravan or motorhome, giving you peace of mind that your vehicle is safe and roadworthy.
You will need to have written evidence or a certificate to prove the annual tests have been conducted. Due to the significant investment that a motorhome is and the considerable cost and damage water ingress can cause, you need professional habitation checks during your motorhomes warranty period.
Bodywork Inspection:Here, at Hitchin Leisure Servicing our fully qualified engineers and technicians will check for any cracked panels or damaged seals that could potentially lead to leaks and water ingress.
Internal Damp Check:We use a moisture meter to check for any potential issues caused by water ingress. If our approved technicians find a problem, they will conduct a further inspection of your motorhome.
Electrical Checks:Our team will check that both the 12V and 230V electrical systems work safely and correctly and have a good earth. We will also check that your motorhomes leisure battery is in good working condition.
Gas System Checks: All our gas safety checks are vital and our highly qualified approved engineers will check that your motorhomes gas regulator can maintain sufficient flow and pressure. We will also remove the refrigerator vents so we can service the gas burner on three-way fridges.
Are you looking for a Caravan and Motorhome Specialist Workshop in Hertfordshire? We provide Caravan and Motorhome servicing for customers throughout Bedfordshire, Buckinghamshire and Cambridgeshire, including the following areas:

Hitchin
Milton Keynes
Bedford
Stevenage
Cambridge
Luton
Bury St Edmonds
Harlow
Colchester
Oxford
Northampton
Dunstable
OPENING HOURS
Mon-Fri: 7:00-16:00
Sat: 08:30-11:00
Sun: Closed