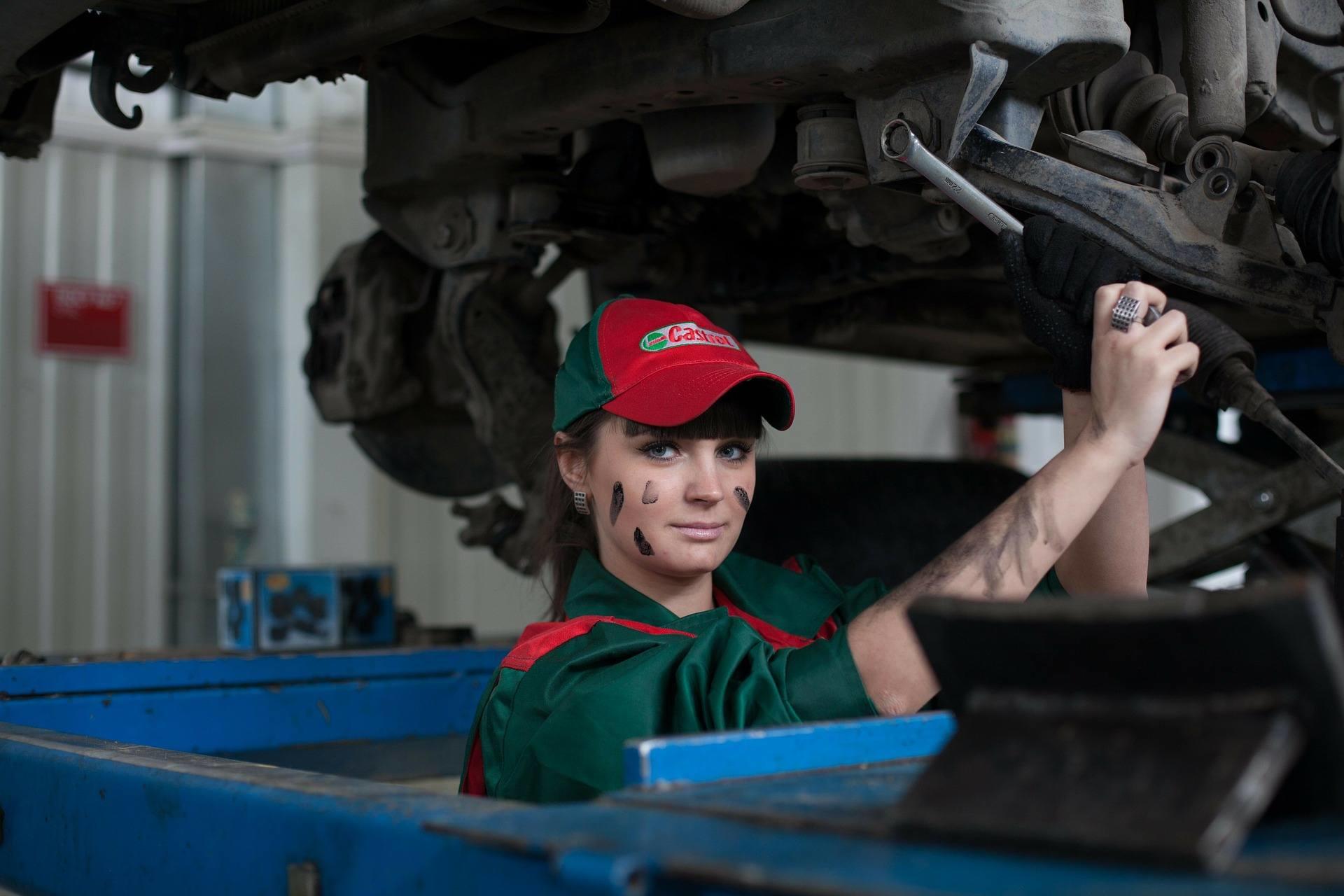 Caravan and Motorhome Maintenance
HITCHIN AND HERTFORDSHIRE
Do you need help with your caravan and motorhome maintenance? Our experts located in Hitchin, Hertfordshire are here to help! If your caravan or motorhome requires maintenance contact the experts here at Hitchin Leisure Servicing, With our purpose-built four-bay workshop and over 40 years of experience, you can trust us with your vehicle. All our of technicians, mechanics and engineers have formal qualifications and adhere to the industry's Code of Practice.
With this in mind, all our customers have peace of mind that the work is carried out to the highest standards. We offer a wide range of services from the maintenance of your caravan or motorhome, accident damage repairs, Mots and caravan servicing. Our friendly team are on hand to provide expert advice and first-class maintenance services for your leisure vehicle. We can also provide you with a range of servicing and repair packages to bring a new lease of life to your caravan or motorhome.
Maintenance Checklist
See below the list of some of the checks you should carry out on Motorhomes, Campervans and Caravans:
Make sure that you check all electrical points within the motorhome to ensure that they are working correctly.
Check carefully for any signs of wear and tear or looseness.
Check that the lights are all working correctly.
Check the pressure in your tyres before each trip, and inspect them regularly.
Check the rims of the wheels, looking for any corrosion or kerbing damage as this can lead to the tyres becoming deflated.
Make sure that you check the spare tyre as well, you may not realise it, but the less you use the tyres, the faster they will age.
Check the wheel nuts are tight 50 miles after the motorhome has been serviced and when the wheels have been removed.
You should also check the wheel nuts before each trip. Check that all water hoses are correctly connected and tighten any loose ones.
If water hoses leak, they can cause damp in your caravan or motorhome if not detected.
Take a careful look at the gas hoses, regulator connections and colour of the gas flame in your motorhome. If you are not qualified to check your gas is safe, you must take your vehicle to a qualified professional.
Check for any weather damage that could have occurred over the Winter period.
Check your battery, especially if your motorhome has been unused for some time.
If you would like to speak to one of our qualified engineers or mechanics regarding the maintenance of your motorhome, call us on 01462 421 443
Campervan Habitation Check
A Habitation check is an important inspection of the interior living part of your motorhome, caravan or campervan. Habitation checks are like an MOT for your living area. It ensures that your vehicle is free from damp, has no electric, gas, water or ventilation issues and checks are carried out on the window and door security of your mobile home.

We will carry out a motorhome habitation service which includes electrical and gas safety checks, damp checks, appliance checks, chassis mountings, and inspection of your water systems. The habitation inspection is carried out by our specialist motorhome and caravan engineers. We follow a set procedure and highly detailed inspection plan. It will cover dangers such as fire risk, ventilation and gas systems as well as problem areas like damp, water systems, electrical systems and bodywork.
Our qualified engineers check the motorhome's bodywork and will advise if there are any dents, scratches, or anything else which may cause any further issues, such as water ingress. We will check all the water systems in your caravan or motorhome by draining the water out and then refilling the tank so we can verify that the water is being supplied and pumped through correctly. Your motorhome's gas systems are checked, and any damaged pipes are replaced with new ones.
Your motorhome or caravans leisure battery is inspected to make sure it's connected correctly and that the correct current is being fed to your appliances. All of the sockets in your motorhome or caravan will also be tested to make sure everything is working correctly. The habitation check will include checking that the seals are correct around the lights, doors and windows externally.
You will receive a full report after the habitation inspection is completed with observations of problems identified and the action required. A valid history of habitation checks and maintenance will help the saleability and value of your motorhome or caravan. Regular habitation checks should be completed out to avoid invalidating your warranty.
How do you maintain a motorhome?
Throughout the year, there are many jobs to be carried out on your caravan or motorhome to keep it in excellent condition. Before you store your motorhome for the winter months, you should begin by giving your motorhome a thorough clean inside and out. Make sure that you remove all food from cupboards and refrigerators and give them a thorough clean to prevent mice infestations.
Prevention is better than cure. Preventive maintenance includes inspecting, cleaning, lubricating, adjusting, and servicing your motorhome. It is always best to have your motorhome maintained by a professional, especially before a trip. We will carry out all checks to make sure your vehicle is safe and roadworthy. What work you do yourself depends on your own skill sets and what tools you have; however, you should always ask a professional to carry out any checks if you are not qualified to do so before you start any repairs yourself.
Do I need to have my caravan serviced?
It's not a legal requirement to have your caravan or motorhome serviced; however, it is a legal requirement that it remains roadworthy. You know how important it is to get a regular service done on your caravan. It protects you and your loved ones from lethal hazards such as fire and carbon monoxide poisoning. Be sure to inspect your motorhome or caravans roof for leaks every three months. Water leaks occur through open seams in your roof's edges, vents, skylights, or even your air conditioning unit. It will also identify small problems before they become expensive repairs, and it maintains your warranty, and it protects against invalidating some insurance claims. Depending on the mileage you have done having your chassis and engine serviced every two years or at 30k mileage intervals if sooner, will prevent any major breakdowns.

How often should a caravan be serviced?
If you want to keep your caravan in order, safe and roadworthy, you must have the recommended servicing and maintenance schedule. Typically, a caravan or motorhome should be taken to the professionals after every 10,000 miles or at least once a year, whichever comes first.
A basic service can cover around 60 individual jobs and will take approximately four hours. The service includes the coupling head area, corner steady lubrication, tyre checks (including the spare wheel), brake adjustment, underneath the caravan and the jockey wheel. All internal lights and external lights are assessed to see if there are any faults. All doors, windows and blinds are assessed for smooth operation. The smoke alarm and carbon monoxide detector are tested and checked to make sure their replace date hasn't passed. If you require any information, help or advice regarding the servicing of your caravan, please contact our team on 01462 421 443.
We provide Caravan and Motorhome servicing at our workshop for customers throughout Hertfordshire, Bedfordshire, Buckinghamshire and Cambridgeshire, including the following local areas:
Hitchin
Milton Keynes
Bedford
Stevenage
Cambridge
Luton
Bury St Edmonds
Harlow
Colchester
Oxford
Northampton
Dunstable
Caravan and Motorhome Repairs are our speciality at Hitchin Leisure Servicing. We have a fully qualified expert team of engineers and mechanics with over 40 years of experience and a purpose-built four-bay approved workshop. If you require any help, advice or information, please call our team.
OPENING HOURS
Mon-Fri: 7:00-16:00
Sat: 08:30-11:00
Sun: Closed