How Long Can I Stay In A Motorhome
Posted by:
Admin
Tags:
Posted date:
07-03-2022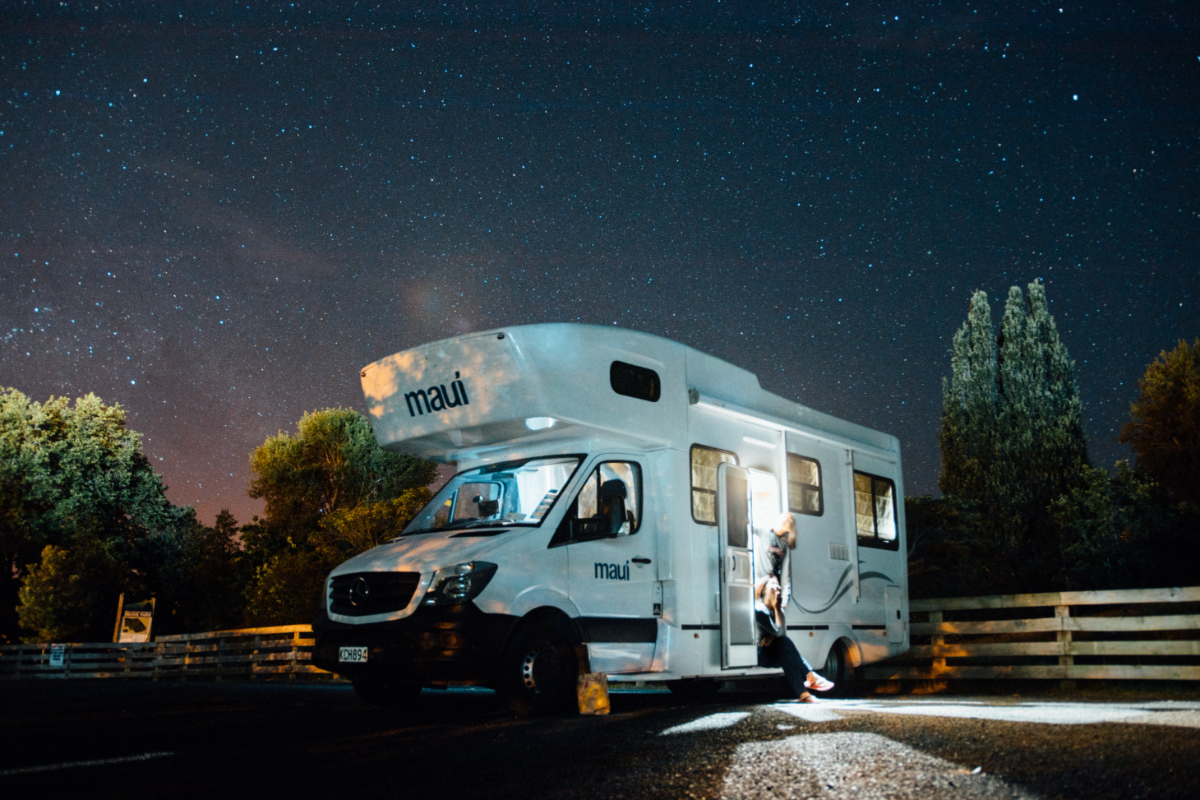 A common question we are asked is how long can I stay in a motorhome? This article looks at if you can live in a motorhome and the UK motorhome and campervan parking laws.
Wild camping and becoming motorhome owners is a dream for many people until they experience the parking laws. Can you legally live in a motorhome or campervan? Can you park overnight and sleep inside? If you're asking yourself those questions, keep reading this article.
CAN YOU LIVE IN A MOTORHOME?
Providing you are fully taxed and hold up to date MOT on your motorhome, van or campervan, there is no UK law saying you cannot live inside one permanently. Of course, this doesn't mean overnight campervan parking is allowed anywhere, and local authorities regularly update their car parks and overnight parking rules.
If you plan to stay overnight, be sure to always check with the local authority and park in spaces where you are allowed or caravan sites. These will require a site licence, so you cannot enter without one.Other than the parking requirements, there are other things to consider about living full-time in a motorhome, which we will delve into during this article.
UK Motorhome and Campervan Parking Laws
Many campervan owners work under the assumption they can drive and park anywhere in their vehicle, but there have been many times when people are caught out and have been fined hefty amounts.
Unless it expressly states otherwise, wild camping laws prevent you from overnight stays in a public car park or off-road parking. This includes supermarket car parks, pub car parks, most national park car parks and any other areas of public interest.
Scotland remains the only country where wild camping is legal, but that doesn't mean that motorhomes and campervans can park anywhere. The law is different throughout England and Northern Ireland, but there are some laws to be aware of.
Wild camping is regarded as a non-motorised recreation. The Land Reform Act 2003 says you should not cause any damage or create obstructions when you park your vehicle.
This means you cannot block entrances to fields or buildings or make the road unusable by anyone else. The Road Traffic Act 1988 prohibits you from driving a motor vehicle without lawful authority on any walking paths, footpaths or bridleways.
Without proper permission, you cannot take your road trip into overnight parking spots on beaches, some private roads and private land without the land owners' explicit permission.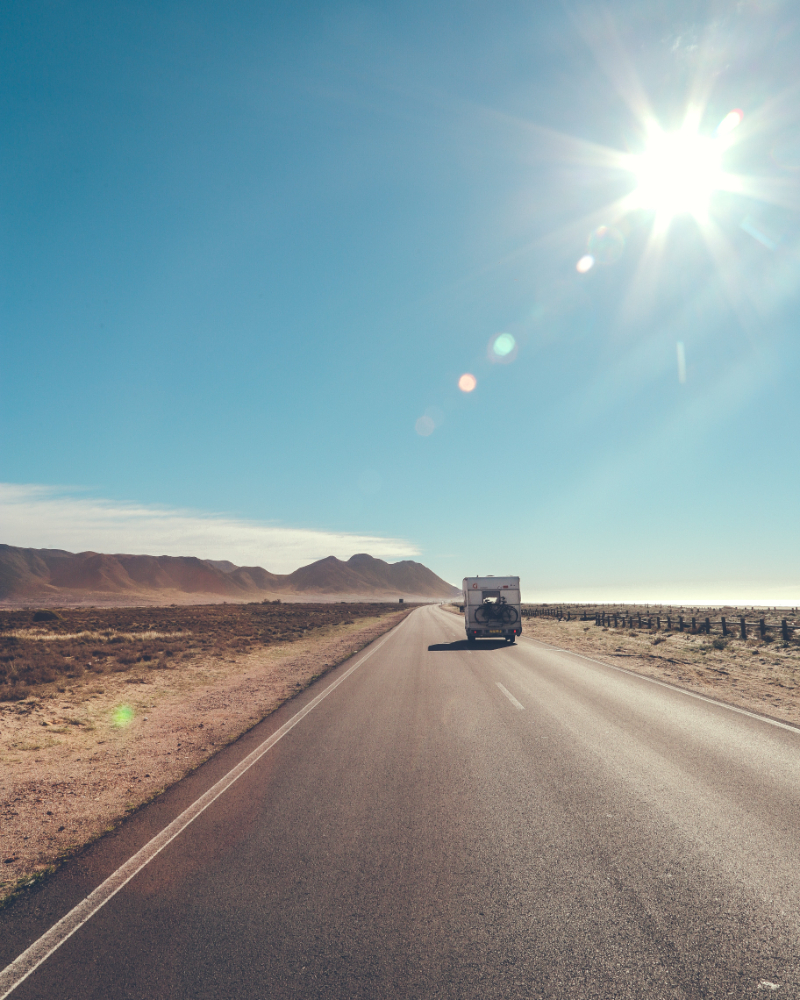 The UK and Europe have differing motorhome wild camping rules, with most preferring you to use motorhome parking when staying overnight and not parking randomly on the side of the road. The Traffic Regulation Orders (TROs) generally prevent travellers from parking, sleeping, camping and cooking in public car parks. Read all signage carefully in the car park beforehand, as there may be rules on the maximum vehicle weight and height barriers allowed for entry.
However, some caravans take the chance and sleep on the roadside. You can sometimes get away with it depending on which county or country you are in, as the Caravan Sites and Control of Development Act does not contain a clause saying you cannot, but the local police will more than likely ask you to move. This is why we recommend parking where you are permitted in the first place.
Recent legislation covering gipsies and travellers does provide you with protection as a motorhome user but always respect the local authorities. Regardless of where you are staying, be sure to follow the universal camping rule of 'leave only footprints, meaning take your rubbish home and make it look as if you were never there.
Pros and cons of living in your motorhome
There are many pros and cons to living off the beaten track and joining the elusive group of motorhome travellers, exploring national parks like the Lake District. While exploring incredible places may sound like a dream for a few days, there are some legal rights and cons you should be aware of.
Firstly, you have no permanent address. Some people prefer to live in the same place, safe and warm in their home. However, full-time motorhoming means you can call anywhere in the UK your home, with the closest establishment acting as protection for a few days.
You can sleep in some remote places (assuming you have the landowner's permission) and wake to drink your morning coffee in a place only photographs have previously done justice.
While not having a fixed address is a reality only designed for a few people, you will experience a unique freedom to explore local amenities when you adopt this lifestyle.
If the thought of car park fees and motorhome sites scares you, there's no need as most are incredibly cost-effective and won't break your bank. While parking will incur a small fee, if you are staying for more than a day, you can expect this to be a cheap endeavour.
This, combined with the cheaper maintenance and day-to-day costs, will prove much more affordable to run than a private property. If you can find someone to let you stay on their land, with permission from the landowner, you can perhaps save money for a night or two.
The energy costs for your motorhome or campervan will prove cheaper than home energy costs, too. Campsites across England and many countries in Europe come stocked with the required facilities, meaning you can plug your motorhome in and relax knowing you have power.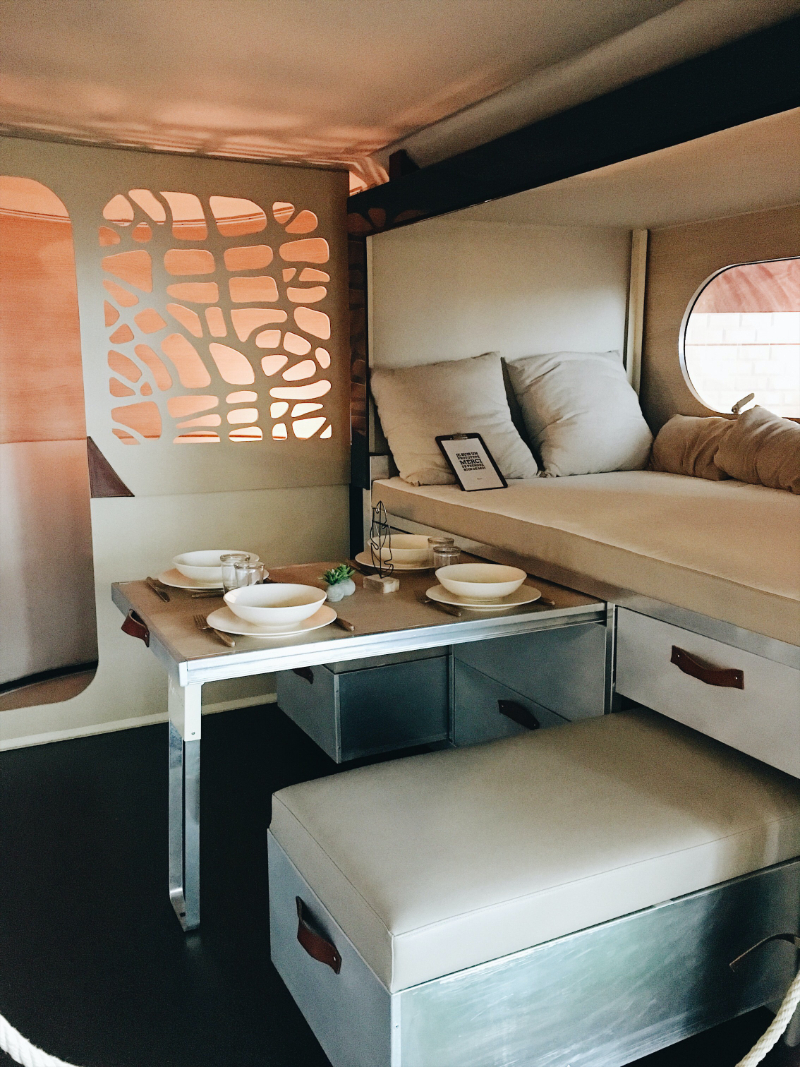 Investing in proper waste disposal on a campsite will also help you in the long run; otherwise, you are dealing with this alone. While you may need to pay for fuel more regularly, stopping for petrol is a manageable cost.
Most people dream of visiting nature and meeting new people, which is exactly what you can do with a motorhome. When you know there's always your own bed at the end of the night, combined with new locations every day, you will experience living with new friends and travellers more than you would at your home.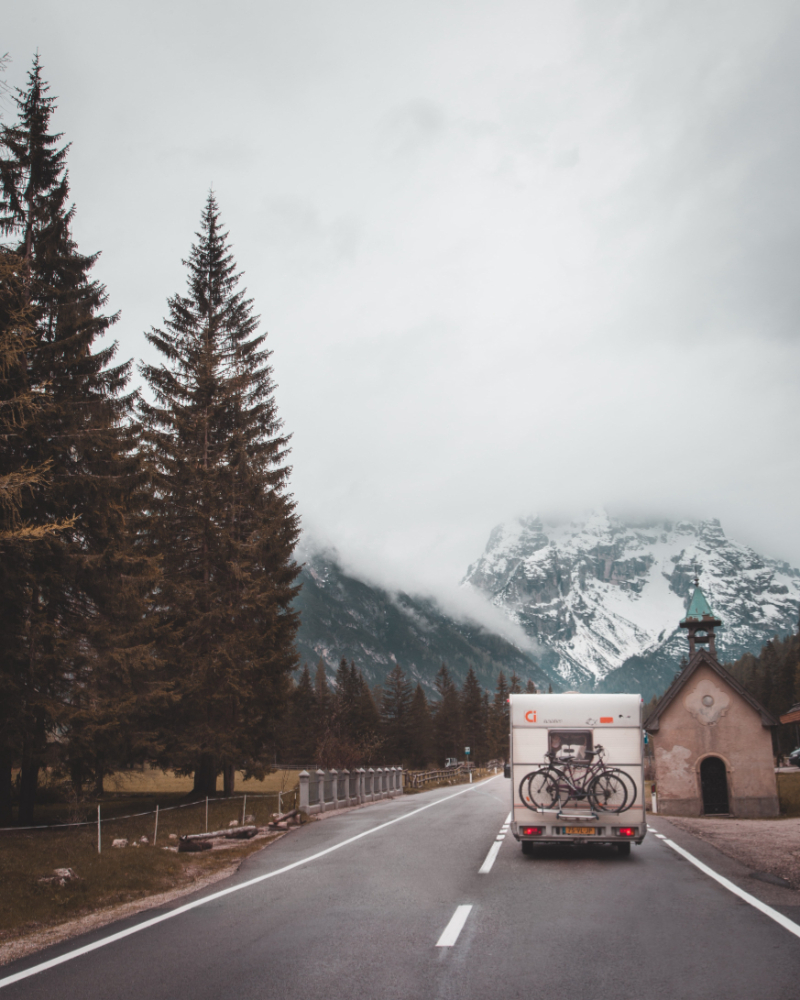 One of the biggest cons is also the biggest pro, which is no permanent address. If your postal address is registered elsewhere, you will be unable to receive important mail from your local doctor, dentist, GP, or local council concerning urgent matters like electoral roll.
Sometimes having no constant home is suitable for an overnight stop but can become draining for longer periods.
If you are not travelling alone and choose to take to the road with friends or family, you may quickly notice the little space you have to share.
People living in motorhomes forget about sharing bathrooms and beds and how taxing the smaller space can be over time. Sleeping in a cramped motorhome for extended periods can cause trouble among loved ones.
You should also be aware of the laundry and washing costs at most campsites, as this will be one of the most significant outgoing expenses for your journey.
For this reason, those concerned with saving money will choose to wash their clothes in the campervan's shower or use a bucket. Just remember to invest in suitable drying equipment, or your motorhome will smell damp - leading to worse problems like mould and mildew.
Exploring lesser-driven areas can be dangerous, with some travellers getting injured or losing their lives in the process. Sat Navs are always your best bet when driving in unfamiliar places. Finally, you should prepare for varying weather and seasons. Motorhomes are not known for their wall cavity insulation, meaning you will become familiar with blankets and huddling to stay warm in the colder months through Winter.
How much does it cost to live in a motorhome?
You must consider your budget because this will be the defining answer to whether you can live in a motorhome all year round. On a daily basis, how far do you want to travel?
Are you going alone or with your family? Will you cook yourself or eat out at restaurants? These questions must be considered before travelling as they will affect the required budget. Your motorhome insurance (depending on where you are going and for how long) can cost upwards of £1000, and you require insurance for this type of travel.
There are definitely things you can do to save money, such as:
Do your own cooking
Wash your own clothes (or share a washing machine with others to half the costs)
Find a site with included facilities (as this will bring down individual electrical and water costs)
Don't park in one place for longer than one night, especially not in residential areas.
Hopefully, as you can see from this article, there are many things to consider before starting your motorhome holiday.
You need to consider your route, as travelling off-road will lead to dangerous driving and walking routes, your wastewater and rubbish and how you will dispose of these yourself. You can take many things for granted during everyday living that becomes your responsibility on the road, so don't get caught out.

Can you live in a motorhome all year round?
There is nothing stopping you from living in a motorhome year-round other than some vehicle off-road laws and campsite availability. You cannot park on private land, which includes lay bys, despite your desperation, meaning you must always park in caravan parks - which can become challenging to find in the Winter months.
You should also be aware that caravan parks do not have a statutory minimum quality standard, meaning you could be left without electricity and fresh water at some sites. When it's cold outside, and you want some warmth and water, this won't make your trip especially magical.
Otherwise, it is perfectly legal to live full-time in a motorhome.
---
Are you looking for motorhome specialists in Hitchin, Stevenage, Bedford, Luton, Milton Keynes or Hertfordshire? If you require any extra information regarding the Motorhomes or servicing a Motorhome, then please follow one of the links below: