What Is Checked During Motorhome Servicing
Posted by:
Admin
Tags:
Posted date:
22-09-2020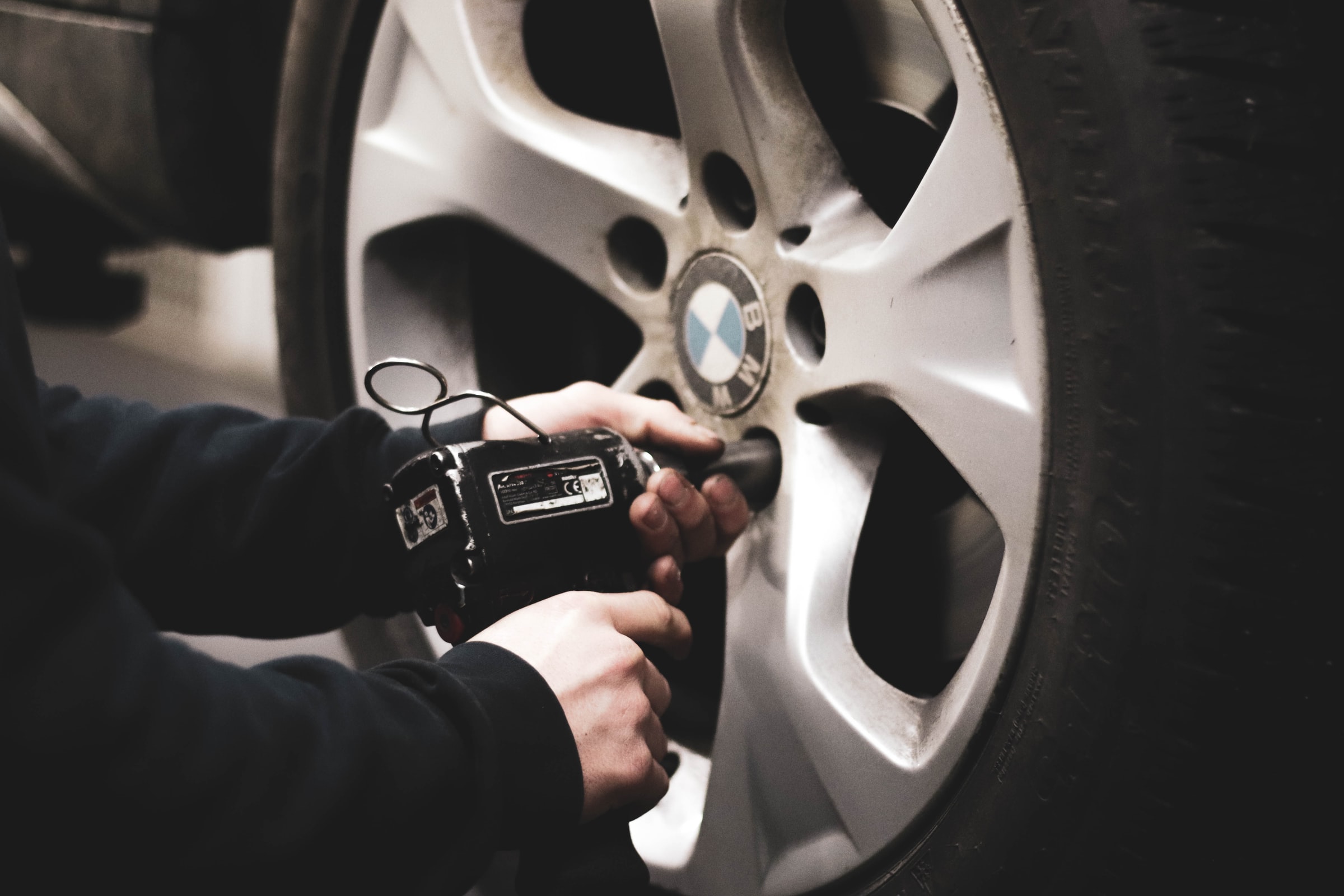 Find out below what is checked during a motorhome servicing

habitation check
Habitation checks are a detailed examination of the living areas of your motorhomes or caravans. A specialist motorhome engineer should carry out the inspection. It is good to have annual motorhome habitation checks to ensure all manufacturer warranties and insurance involved are still valid for use and ensure your vehicle is efficient for use.
Selecting a reputable service engineer or workshop to conduct your motorhomes annual habitation service can be pretty daunting.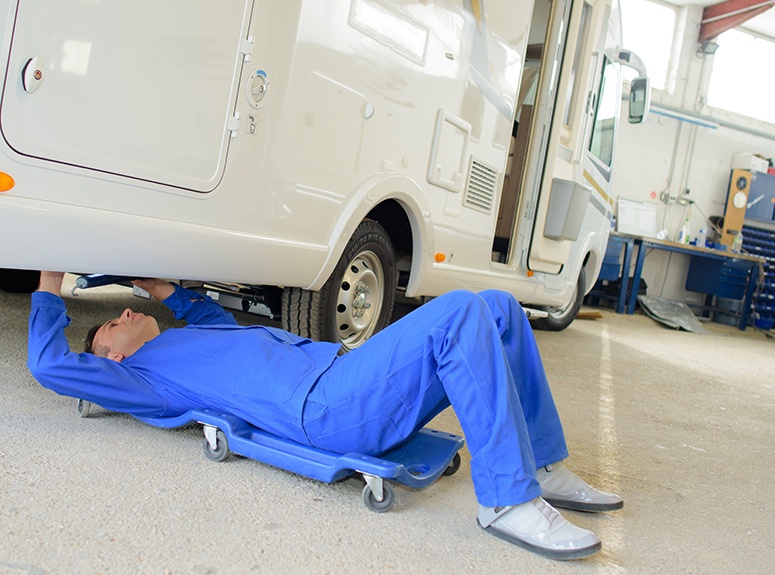 An independent inspector carries out these inspections to comply with strict standards. Bearing all this in mind will give you complete peace of mind when having your annual motorhome habitation service. The technicians must also have formal qualifications and Gas Safety certificates. Their mechanical practices comply fully with the industry's code of practice. The habitation service must follow a set procedure and a highly detailed inspection plan.

Habitation checks must cover ventilation systems, gas systems and fire risks. It also covers caravans problem areas like electrical systems, water systems, bodywork and dampness.
After the habitation service is completed, you will receive a full detailed report. It will contain all observations of any problems that have been identified and the action required for the findings to be rectified. The first thing you need to do is contact a workshop service engineer trusted to complete the service. Here are some points that might help you to make your decision.
Fixed Workshop:
Our qualified professionals can carry out your motorhome habitation service in a fixed workshop regardless of the weather conditions. Another one of the benefits is that a workshop will also have plenty of space to stock items that might be required for your motorhome habitation service.
Some garages and motorhome dealers will send you yearly service reminders for your campervan habitation service. You would need to take your motorhome to the workshop. You would need to check the location, as they might not be close to your home.
Bodywork:
The engineer will conduct a full check of all blinds, windows, and doors operating smoothly on your vehicle. The engineer will make general observations of the whole of the motorhomes bodywork. A quality appearance will also enhance the value of your campervan.
A staff member will inspect the roof visually. Then we will conduct a damp check around the inside of your motorhome. If the reading is 0-15%, it means there are no concerns. A major recheck will be required if the reading is 15-20% within three months.

If the reading is above 20%, immediate attention is required to highlight a motorhome area with water ingress. The motorhome service technician should give you a damp report on the completion of the service.

Water Systems:
We will individually check all taps in your motorhome for leaks; the engineer will review your motorhome waste-water outlet to ensure no blockages. The engineer will inspect the vehicle's toilet to ensure that the valve seal is lubricated well and the battery-operated flush is working as it should. If your motorhome is installed with an Alde wet heating system, the water and ethylene glycol antifreeze must be a 50/50 mix.
The engineer will search and check this is correct by using a portable refractometer. The antifreeze mix in the header tank must be 10mm above the minimum and not at maximum. It is also recommended that the antifreeze in your motorhome be changed every two years.
Electrical Systems:
The engineer will thoroughly check and assess all external and internal lights and electrics on your vehicle for any faults. All sockets are tested; the engineer will do this using a loop check. A loop check sends a signal down the socket to verify that it is correctly wired.
Also included in the check of the electrical systems is the consumer unit, the refrigerator operation, the battery, television socket and any other electrical system that might require checking.
An RCD (residual current device) check is also conducted; this check involves making sure the RCD will trip within a set time. The miniature circuit breakers are also checked to ensure that they are correct for the appliances that you have in your motorhome.
GAS SYSTEMS:
The gas engineer will use a manometer to check your gas supply for any gas leaks that your motorhome might have. We will also check every gas appliance in your motorhome to ensure they are all working efficiently and correctly. The safety of your vehicle will drastically increase the value, as customers will be more inclined to purchase should you choose to sell it in the future. Annual gas safety checks also help keep the warranty valid.

These checks will include turning the appliances on to ensure they are working correctly. The appliances will consist of the refrigerator, water heater, and your motorhomes heating system. We will thoroughly check all vents in your motorhome to ensure they are clear. All the appliances will then be turned off at the gas isolator taps.

If the flame-failure device cuts in, this will mean that the test has been passed. A second test is the Carbon Monoxide (CO2) test. Engineers registered in England will turn on all the gas appliances, and a flue gas analyser will run for a minimum of 15 minutes. Each of the windows and doors is kept closed during this test. This test will show the quality of the air in your motorhome. All results are then recorded, and We will inform you once these checks have been carried out.

Fire Safety:
The CO detector and smoke alarm will not be tested and will not pass their replacement date. If you have a fire extinguisher in your motorhome, we will check the expiry date. Our professionals will also regularly inspect the housing unit to ensure it is secure.
Another essential reason for checking all systems and bodywork involved in your motorhomes is that you can ensure all insurance is covered and valid. It also helps increase the value of your caravan, as a well-serviced vehicle that's consistently in good condition will always be of a higher price.

Contact our workshop today if you are looking for a motorhome servicing in Hertfordshire. Our professionals will provide you with any further details you require, along with a free quote for the necessary motorhome service. You may call or contact us during all working hours. The contact details, including the company phone number and email address, are available on our website.

DIY Motorhome Habitation Service Checks
Check Motorhome Bodywork
The best time to check the bodywork, chassis and seals of your motorhomes is during the cleaning of your vehicle. Your mobile service engineer will be able to spot water ingress in your annual service successfully. You may be able to check the bodywork and chassis for water ingress the more you wash your motorhome; the sooner you identify these problems, the easier and cheaper they will be to fix.

You'll save a significant amount of money when you employ a motorhome engineer to fix potential leak paths much sooner than later. If you neglect these issues, they could become a dangerous damp problem that could cause health problems down the line. Check for window scratches; you may have the skills to repair these yourself; however, if not, you may want to take your vehicle to a workshop or service centre.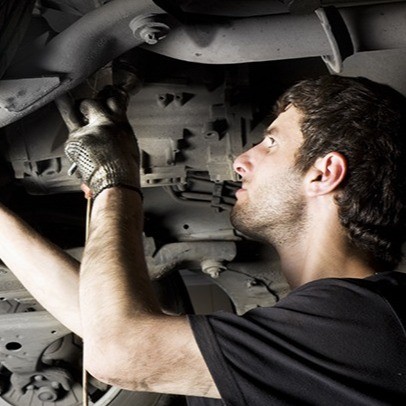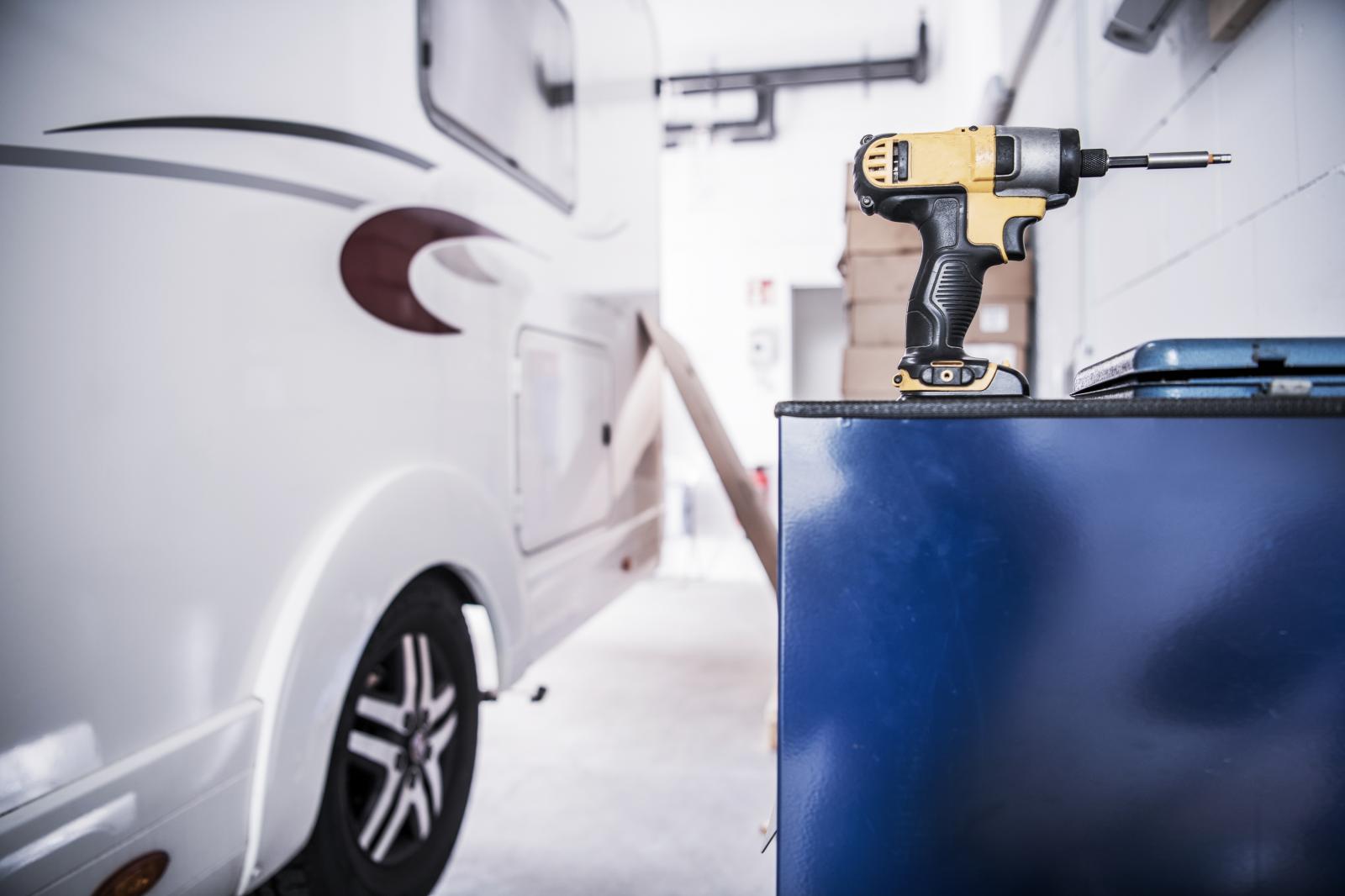 Purchase a Damp Meter
You can thoroughly check all interior surfaces within your motorhome for damp by utilising your moisture meter. If you suspect potential issues or signs of damp, be sure to call out a professional mobile service engineer to complete a service.

A higher-quality moisture meter can provide far more accurate to confirm a danger of damp issues. It's best to detect damp problems and address them as quickly as possible to prevent the issues in the future and ultimately be cheaper.

Check for Carbon Monoxide
You should always hire professionals to check your gas system thoroughly; however, you can also make it your responsibility to check your carbon monoxide alarm. The carbon monoxide alarm is the most significant accessory in your household, property or motorhome; it can save your life or the lives of your employees.

However, your alarm cannot save you if it is not fully functioning. During annual servicing, professionals always check your carbon alarm, a general routine check. We recommend that you, yourself, check the alarm system before heading out in your motorhome on a trip or vacation. Make testing it a habit so that you never forget.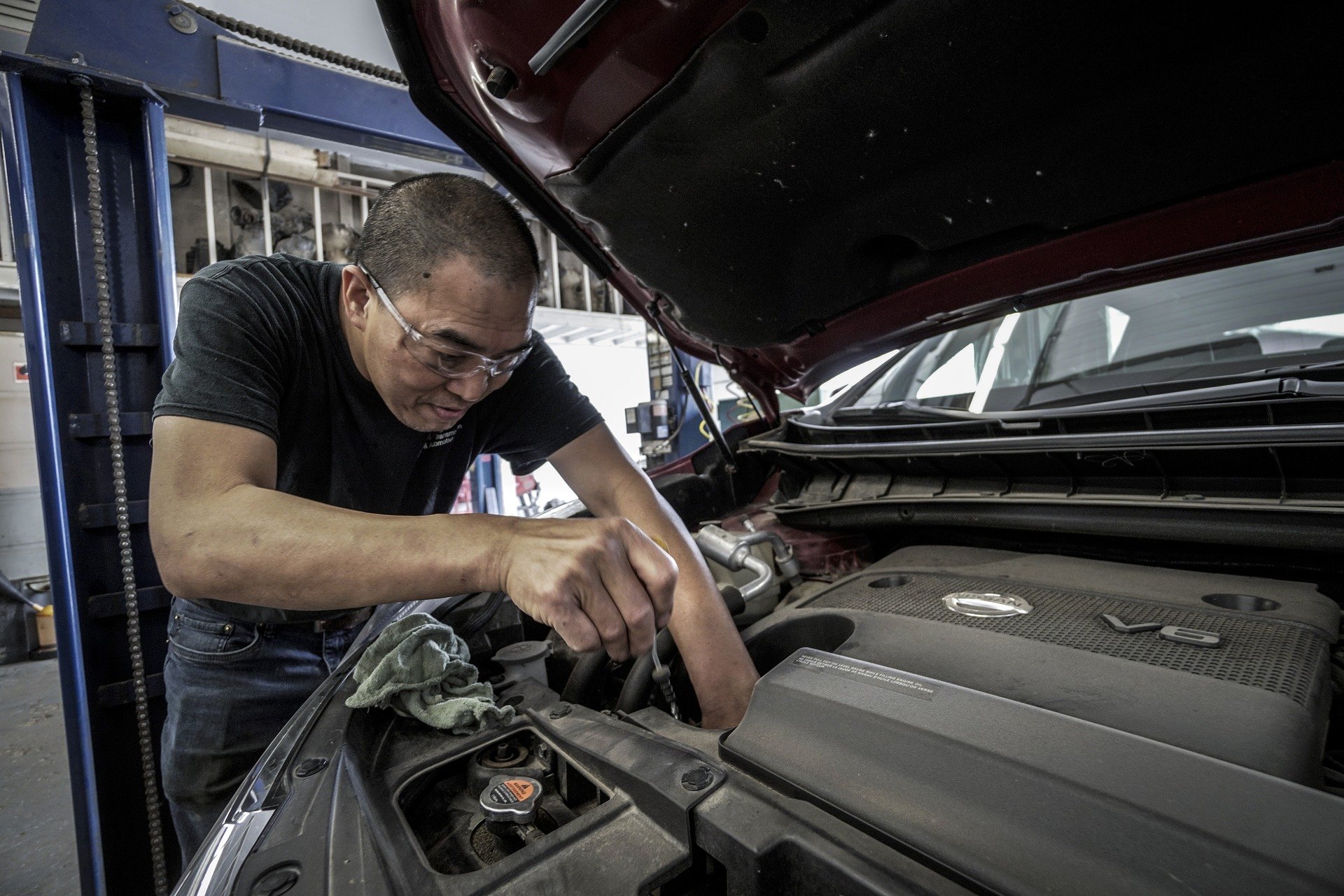 Importance of Servicing your motorhome
Additionally, you may need to get your motorhome living area serviced annually. You'll require this job completed by those at an authorised workshop or a motorhome specialist dealer. A complete service may take up to three hours to ensure your engineers check every aspect.

The habitation motorhome service will include all electrical, gas, water and heating systems, all of which must be maintained and checked yearly. Our professionals at Hitchin Leisure Servicing Ltd must carry out safety checks to high industry standards on all appliances in your motorhome; however, complete services are separate. We would highly recommend getting all your devices serviced collectively, such as your fridge, stove, etc. It is imperative to do so if your apparatus runs predominantly on gas. Your dealer should do proper checks for leaks or dampness within the appliances basic structure.
---
If you are looking for a motorhome servicing in Hertfordshire contact our Workshop today. We offer motorhome services for Stevenage, Bedford, Luton, and Milton Keynes.