What MOT Test Applies to Motorhomes
Posted by:
Admin
Tags:
Posted date:
23-02-2021
What MOT Test Applies to Motorhomes?
Do Motorhomes Need an MOT?
Motorhomes do require an MOT every year, but only if they are over three years old. You must stick to the DVLA Campervan Conversion Criteria and follow the same rules as everyday vehicle drivers.
It is so important that this gets done to ensure the vehicle is safe to drive and legal to be on the roads, yourself, and other road users. If your motorhome hasn't had an MOT, and you are caught driving on the roads by the Police. Then you may be issued a fine of up to £1,000.
The cost and class for these MOTs depend on the size of the motorhome. For example, the larger the vehicle, the higher the class. It costs around £55 to have an MOT for your motorhome, which only needs to be done once a year.
WHY DOES MY MOTORHOME NEED AN MOT?
It is essential to have an MOT done every year to keep you safe and keep other road users safe. It is also necessary to ensure your MOT gets done as the Police can check using monitors, random checks and other devices to see if your vehicle has a valid MOT. If your motorhome doesn't have a valid MOT, then you could face a fine.
In the UK, motorhomes have certain restrictions that they must stick to at all times. They can't be any more than 12 metres long and 2.5 metres wide; however, this doesn't include mirrors, bumpers, reflectors or lights. If your motorhome is more than 3 metres high, you must have a visible notice stating the height.
WHAT CLASS OF MOT IS A MOTORHOME?
MOTs range from Class 1 to Class 7, depending on the type of vehicle and the size of the vehicle. A motorhome must have a Class 4 MOT, as long as the motorhome as a maximum of 8 passengers. Any vehicle above 3,000 kg requires a class 7 MOT.
If you need any further information, please don't hesitate to get in touch with a professional, as they will be able to answer any of your queries and questions.
Class 1 MOT: For vehicles with small engines such as mopeds and motorcycles
Class 2 MOT: These MOTs are for bikes and motorbikes with engines over 200cc
Class 3 MOT: Class 3 MOTs are for vehicles with three wheels
Class 4 MOT: These are standard MOTs for cars, motorhomes, taxis, ambulances and small vans
Class 4a MOT: For larger minibuses, ranging from 9-12 passengers
Class 5 MOT: For vehicles such as ambulances and coaches, with 13 passenger seats or more
Class 5a MOT: This MOT is for coaches with over 13 passengers, where a seat belt check must be complete
Class 7 MOT: Class 7 MOT test is for commercial vehicles that carry goods weighing between 3,000kg and 3,500kg.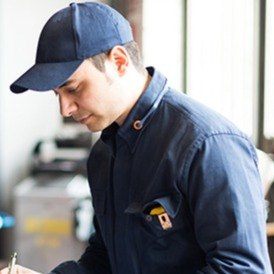 WHAT'S THE DIFFERENCE BETWEEN CLASS 4 AND CLASS 7 MOTS?
Here are a few of the main differences between the two:
Class 4 MOT
Class 4 is one of the more common MOT classes and must be done on all vehicles that carry passengers. However, if your car is over 3,000 kg, then you'll need a Class 7 MOT, as the MOT needs to check heavyweight handling.
Class 7 MOT
Class 7 MOTs are for vehicles carrying commercial goods that weigh between 3,000 kg and 3,500 kg. These pretty much cover the same checks as the Class 4 MOT, but checking the car is safe and suitable to handle heavyweights.
WHAT IS CHECKED DURING A CLASS 4 MOT?
Class 4 MOTs are for cars, small vans and motorhomes. Trained professionals must do the checks done on an MOT test with the necessary experience and qualifications. Here is a list of things checked during a Class 4 MOT:
HERE IS A LIST OF THINGS THAT ARE CHECKED DURING A CLASS 4 MOT:
Brakes
Horn
Tyres and Wheels
Mirrors and Doors
Exhaust System and Emissions
Towbar
Vehicle Structure
Seats
Seat Belts and SRS
Tailgate and Boot
Fuel System
Windscreen
Wipers and Washer
Steering
Suspension
Electricals and Lights
Bonnet
Registration Plate's
As well as having an MOT, it is also essential to have your motorhome serviced to ensure the vehicle is working how it should be, as MOTs only test how safe your car is on the roads. Service should take place every 12 months or 12,000 miles, whichever comes first.
Importance of having you brakes checked
When your brakes are checked, the overall condition is inspected. If any repairs are required, or any illegal modifications have been made, we will inform you. The performance and operation of the brakes are also checked to ensure everything is working as it should.
It is so important to have your brakes checked to keep you and other road users safe. It is also essential to have them checked to ensure you are keeping to the road laws.
WHY IS MY REGISTRATION PLATE CHECKED?
It is essential to have a transparent and undamaged registration plate to ensure it is visible to other drivers. If your registration plate isn't in good condition, you will fail your MOT, so you should get it fixed or replaced before your test if it is badly damaged.
CLASS 4 MOT NEAR ME
There are many class 4 MOT garages around the UK, so it will just be a case of finding the best and closest one to you. If there are a few in your local area, then you can check customer reviews, experience, training and qualifications, and what services the garage provides.
It is crucial to choose the right MOT garage for you. Many garages can do the repairs and servicing, as well as your MOT, which means everything can just get sorted in one go. You may also want to check the costs to find out which garage near you is the most affordable.
---
As a motorhome owner, you may ask: What MOT test applies to motorhomes? If you require a motorhome MOT in Hertfordshire, contact us today. Our motorhome workshop is based in Hitchen and provides servicing and MOT for customers throughout Hitchin, Stevenage, Bedford, Luton and Milton Keynes.